Training location FMTC Dunkirk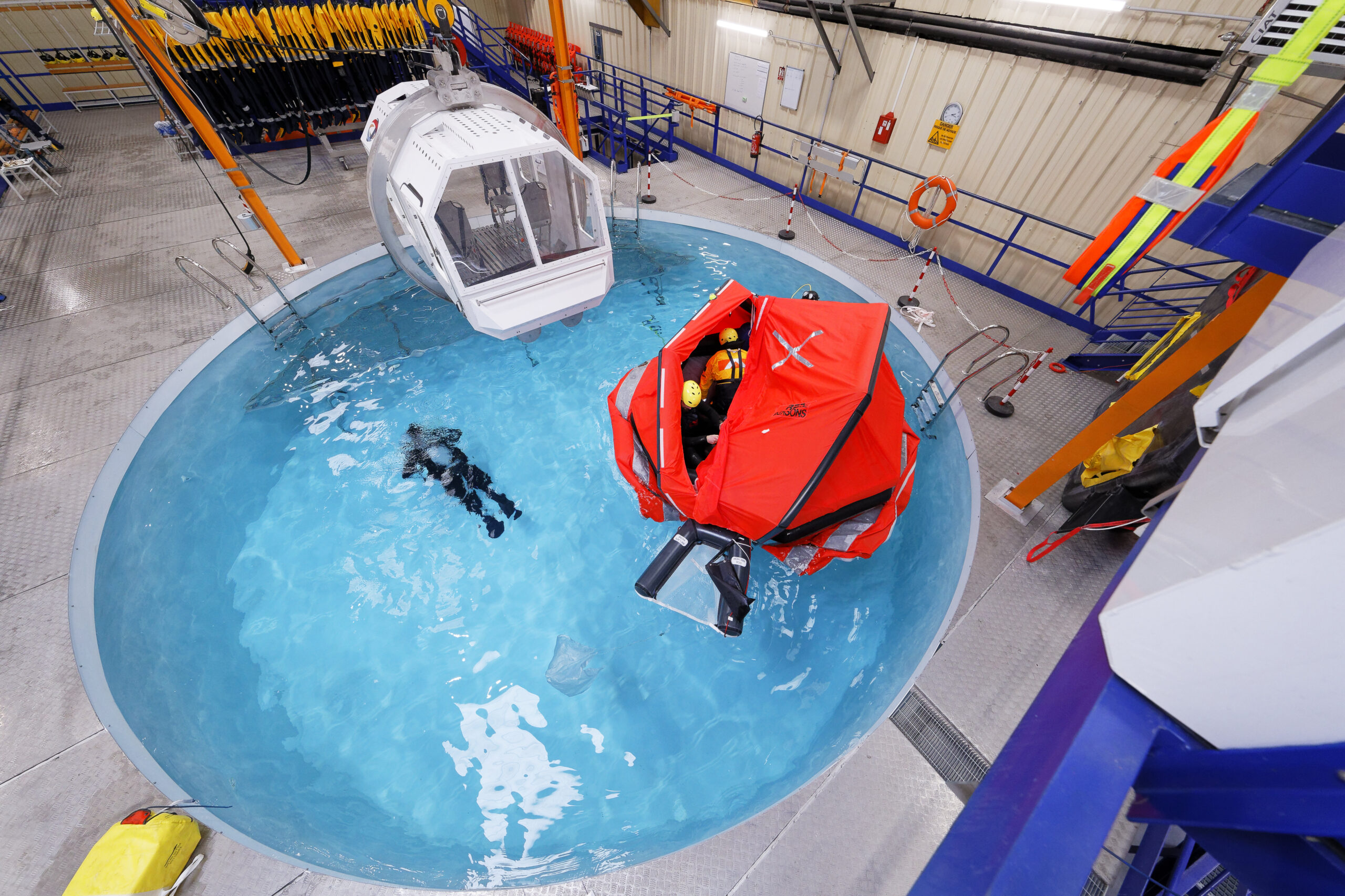 Training at FMTC Dunkirk
FMTC Safety offers certified safety training for employees in the Offshore, Maritime, Wind and Industry sector. Our starting point is to enhance the safety in the workplace. From now on we offer these training courses also in Dunkirk, France on TOTAL's training center; OLEUM. This location gives our delegates the opportunity to train on a unique location in a realistic setting.
FMTC,  TOTAL & OLEUM
Thanks to the collaboration between FMTC and TOTAL the safety courses will take place on a processing plant on an industrial scale on-site of TOTAL. This makes the training courses as realistic as possible. Furthermore, we are able to use several facilities of this location, as a specific site for firefighting exercises and a wind turbine. We have a partnership with TOTAL and their training center OLEUM.
OLEUM is the European training center for Oil & Petrochemicals industries of the Total Group. It is the first European training center to offer tailor-made training courses on an industry-scale process training facility.
OLEUM allows trainees to experience, under safe and secured conditions, technical courses in an industry scale training facility. They will follow step by step operating procedures, perform routine checks, carry out first-level maintenance, analyze alarm and emergency situations under "real" conditions.
Next to the tailor-made training and industry training, FMTC may offer the survival courses for the offshore (OPITO) and wind (GWO) sector on this location. Those courses are also with the most professional equipment to train under the most realistic conditions.
Take here a virtual visit to our location in Dunkirk.
Training offer at FMTC Dunkirk
At the moment we offer GWO courses and OPITO courses at FMTC Dunkirk. The training offer will be extended at a later stage with STCW courses and Industry courses. A part of the Industry courses are the Fire courses in which delegates will be trained to provide specialized help in case of emergencies.
More information about FMTC Dunkirk?
For more information about FMTC Dunkirk or about the courses that will be provided at this location, call us on +31(0)85 – 130 74 61 or send an e-mail to info@fmtcsafety.com. Our service oriented employees are pleased to help you with your questions.
Travel accommodations in Dunkirk
The closest international airport to our training location in Dunkirk is Calais-Dunkerque Airport. From this airport FMTC Dunkirk is approximately a half hour drive away.
On all of our training locations it's possible to book accommodation with your course. This is also the case at FMTC Dunkirk. For a reduced price you can stay the night in one of the hotels nearby. While booking your course you can indicate in the booking form if you want to book a hotel as well. If you would like to receive more information about this option, please contact us.