Training location Ras Tanura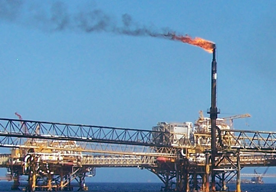 FMTC Safety trainingen at Saudi Arabia
From 2020, FMTC Safety will also be operational in Ras Tanura, Saudi Arabia, conveniently located between Jubail and Dammam. Ras Tanura is the most important oil export port in the kingdom. FMTC Safety Ras Tanura offers both offshore (OPITO) and maritime (STCW) training.
There is an airport in Ras Tanura for helicopters which are flying to production platforms at sea. King Fahd International Airport is the nearest international airport to FMTC Ras Tanura. This airport makes FMTC Ras Tanura easily accessible for our delegates.
FMTC & Azda Marine
At FMTC Safety Ras Tanura the courses are offered at the location of Azda Marine with which FMTC has entered into a partnership. We complement each other well by working together with a local partner. Because of this, we have a lot of contact with the local companies and parties for great collaborations. Of course we offer the services you are used to from FMTC Safety at our location in Ras Tanura.
Your course at FMTC Ras Tanura
As you have come to expect from FMTC, we always aim for 100% customer satisfaction, also at our new training location in Ras Tanura:
Certified OPITO and STCW training. A wide range of Offshore and Maritime training courses.
Training when it suits you. The training will be tailored to your desired dates and times.
Training always goes on. We guarantee that the training will always continue. Also with one participant.
Unique training locations worldwide. Due to our different international locations, we are easily accessible for all our participants.
Expert and passionate instructors. Our instructors are all in possession of the required certificates and can thus, combined with their own practical experience, provide the best possible training.
Travel and accommodation
There are no hotels in Ras Tanura itself. The hotels are approximately a 35 minute drive from King Fahd International Airport. The training center is a 38 minute drive from this airport. Do you participate in a multi-day training? Then we offer a FMTC hotel package . Parking at the center is free and the approach route from the airport is free of traffic jams.